Southmoor collision: 12-year-old cyclist dies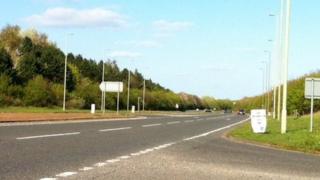 A 12-year-old cyclist has been killed after being hit by a car in Oxfordshire.
The collision happened at the junction with the A420 westbound, near Southmoor, at 16:40 BST on Saturday.
The boy was treated at the scene and taken to the John Radcliffe Hospital in Oxford where he was pronounced dead.
It is understood the 12-year-old was local to the area. Any witnesses are being asked to contact Thames Valley Police.
A spokesman for the force said: "As he reached the short section of Charney Road between Spring Hill and the A420 he was involved in a collision with a grey Honda CRV being driven towards Swindon."