Blackbird Leys pre-schools set to close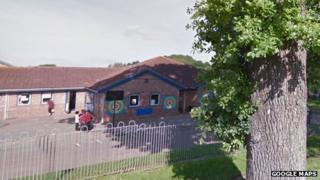 Parents and politicians are trying to prevent the closure of two pre-schools in a disadvantaged area of Oxford.
The closure of Shepherds Hill and Little Doves in Blackbird Leys would leave around 120 two and three-year-olds without educational facilities.
"Disappointed" parent Daniel Jones said he had written to Education Secretary Michael Gove for help.
Oxford East Labour MP Andrew Smith said the "vital" nurseries could possibly be amalgamated.
The closures would mean only one non-private nursery would be left in the area.
Petition started
Mr Jones, whose son recently started at Shepherd's Hill, based at Windale Primary School, was told the school needed the two nursery rooms for its growing number of primary pupils.
The 38-year-old from Greater Leys wrote to Education Secretary Michael Gove on 16 March.
A spokesperson for the Department for Education said: "We have received an email regarding pre-schools in Oxford and will respond in due course."
Another resident Ann Davey has set up a petition to save Shepherd's Hill.
Little Doves, at Dovecote Centre in Nightingale Avenue, is set to close on Friday because it cannot find a supervisor.
Mr Smith said he has written to the Local Education Authority, the Blackbird Academy which runs Windale Primary, and the city council about the closures.
"There are so many children in this area so it is crucial that this nursery provision remains," he said.
He added he was looking at whether "there was some way of amalgamating" the two nurseries at the Dovecote Centre.