Barn roof fall death: Man admits safety breach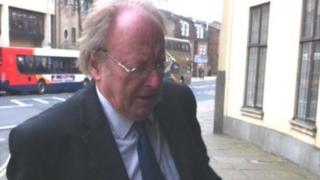 A man has admitted failing to ensure the safety and welfare of a worker who died in a fall through the roof of a barn in Oxfordshire.
Dean Henderson-Smith, 46, had been working at Great Park Farm Cottages, Besselsleigh, in October 2012 when he fell.
John Binning, 65, of Great Park Farm, pleaded guilty at Oxford Crown Court to a health and safety offence.
A manslaughter charge was dropped. He will be sentenced on Wednesday.
His son, James Binning, of Binnings Farm, Besselsleigh, had also faced a manslaughter charge, which was dropped in November.