Scrap metal dealers Simon Rogers and Martin Pace cleared on appeal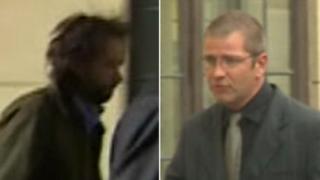 Two scrap metal dealers convicted of knowingly buying stolen property from undercover police officers have been cleared on appeal.
Simon Rogers, 44, and Martin Pace, 37, who worked at T R Rogers & Sons in Nuneham Courtenay, Oxfordshire, were arrested in May 2012.
They were each found guilty of one charge of concealing, disguising or converting stolen property in November.
Court of Appeal judges ruled their convictions were "unsustainable".
Following an eight-week trial at Oxford Crown Court, Mr Rogers, of Bromsgrove, Faringdon and Mr Pace, of Brookmead Drive, Wallingford, were sentenced on the basis of their attempts to profit from criminal property.
Defence lawyers argued the convictions had been obtained through "entrapment" when the metal, which was police property, had been offered as stolen.
Lord Justice Davis said the offences, as described in the indictment, were unsustainable in law and the trial should have been aborted when the defence applied for that to happen.