New display for Captain Cook artefacts in Oxford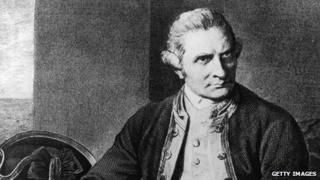 Recently restored artefacts from Captain James Cook's 18th century voyages are to go on display, following a grant to an Oxford museum
The Pitt Rivers Museum received £64,845 from the Department of Culture, Media and Sport and The Wolfson Foundation for new display facilities.
The collection includes artworks and clothing collected by Cook on voyages to Tonga, Tahiti and New Zealand.
The museum said the new display would "transform the offer" to visitors.
More than 200 items in the collection have been conserved and studied by researchers at the museum over the past two years.