Oxfordshire County Council considers inviting donations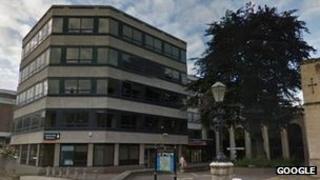 Oxfordshire County Council is considering setting up a web page for people to donate money to the authority.
The Conservative-led council is exploring ways to collect funds from residents who are willing to pay more than their share of council tax.
In December, it announced £64.7m of cuts over the next four years.
Finance councillor Aresh Fatemian said a number of people had already offered to pay more council tax.
Residents are currently not allowed to pay extra council tax and anyone who does is automatically refunded.
Mr Fatemian said: "We find people are willing to pay to protect services they are interested in.
"I have been sent a cheque for Oxfordshire County Council from someone willing to put more into the pot, as a concerned citizen.
"We always hear of people who say they are prepared to pay a bit more."
PayPal widget
When asked why the council did not just increase council tax, Mr Fatemian said: "If we put council tax up more than 2% we will need to have a referendum.
"This won't be a mechanism to pay more council tax, this will be a way to facilitate payments from people wanting to contribute more."
Among the ideas being considered is crowdfunding, whereby people can donate money towards a specific project.
A PayPal widget could also be added to the authority's website, to allow residents to donate, either to the council in general or to specific services.
The council's Income Generation Cabinet Advisory Group is expected to recommend that cabinet approves the idea in principle.
Last year, after cutting council tax, the Royal Borough of Windsor and Maidenhead invited residents to donate the money they saved to community services.
Donors were asked to choose which council services they wanted to support out of 10 options, including highway repairs, street cleaning and improved parking.