East Hanney solar farm: First panels arrive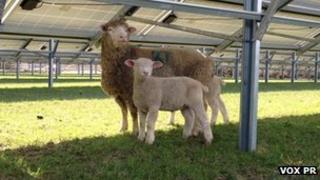 Construction has begun on a solar farm in Oxfordshire, which developers claim will be the largest in the UK.
The 41 MW facility at Landmead Farm, East Hanney, is being built on 230 acres (93 hectares) of agricultural land by INRG Solar.
Work is expected to be completed by April.
The area between the solar panels will continue to be grazed by sheep and managed as natural pasture.