A338 Wantage Road closure needs 'better planning' for drivers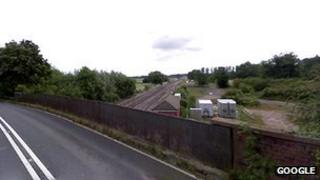 A proposal to close a commuter route in Oxfordshire for six months has no "robust" plan to deal with any traffic chaos, the local council has warned.
Network Rail want to close the A338 from Wantage to Oxford for rail electrification work to be carried out.
The Vale of White Horse District Council (VWHDC) said road users would face "major problems" and might need to make detours of up to 18 miles (29km).
Network Rail said it wanted to find a solution to minimise any disruption.
The firm said it needs to rebuild the A338 road bridge in Grove to provide space for the overhead lines as part of a £1bn project to electrify the Great Western main line.
Oxfordshire County Council said it received an application from Network Rail to close the road for six months from February, but added it wanted to discuss "alternative options" that would "work better for road users".
VWHDC leader Matthew Barber called for a "robust plan", including the installation of a temporary bridge, before a road closure is approved.
The Wantage and Grove Campaign group said it was concerned that "no decisions about any diversion route have been made".
Network Rail said the electrification work would "provide a cleaner, greener, more reliable railway" but that it would discuss implications of the bridge works with councils.