Ancient Bibles go online in Bodleian-Vatican library tie-up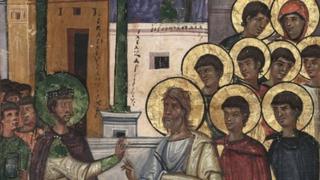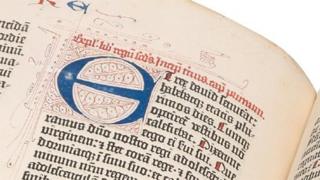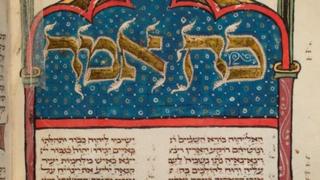 Ancient Bibles and Biblical texts from the Bodleian and Vatican libraries have been digitised and made available to the public for the first time.
Europe's first printed book, Gutenberg's 1455 Bible, is among texts accessible on a website in the project run by Oxford and The Vatican City.
New technology has enabled zoomable high-resolution images of the early manuscripts and books for research.
The £2m project will digitise 1.5m pages over the next three years.
Homer, Sophocles and Plato
The selection of Hebrew and Greek manuscripts as well as other early printed books are held in the network of University of Oxford libraries and the Biblioteca Apostolica Vaticana (BAV).
They have been described by a Bodleian spokeswoman as "some of the world's most unique and important" Bibles and Biblical texts.
BAV holds manuscripts of the New Testament and of the Church Fathers, many of them richly decorated with Byzantine miniatures.
The website, in English and Italian, is supported by the Archbishop of Canterbury, Justin Welby, who features in one of the website's video interviews about the importance of the project.
Richard Ovenden, interim Bodley's librarian, said: "We hope that through digitising and making openly accessible some of the most significant books in our collections we will increase their potential for research and broader understanding of these ancient texts."
The Vatican Library prefect, Monsignor Cesare Pasini, said he was "very pleased with the website" and that the collaboration was "a trademark of the world of culture".
At a later phase, manuscripts held at BAV to be digitised include works by Homer, Sophocles, Plato and Hippocrates.
Dr Leonard Polonsky, whose foundation has funded the project, said he hoped that the collection of digital texts would "make a contribution to the advancement of modern scholarship".