Businessman Paul Townsend cleared of abuse charges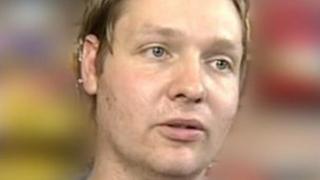 A businessman accused of sexual offences against teenage girls has been cleared of all charges.
Former Abingdon Chamber of Commerce president Paul Townsend, 28, was alleged to have abused four girls, aged 13 to 16, over a two-year period.
Mr Townsend, from Abingdon, was found not guilty of all 20 counts he had faced at Oxford Crown Court.
After his trial, he said he had endured "the worst 15 months of not just my life, but my family's life".
"I want to thank friends and family and obviously my legal team for getting me through this," he said.
"As soon as the first verdict was read out, it was a weight off my mind.
"I'm just pleased it's all over now and I can go back to my job and my normal life."
Mr Townsend was arrested in connection with the allegations in August 2012.
He was charged in March with 13 counts of sexual activity with a child, three of sexual assault and four of causing or inciting a child to engage in sexual activity.