Businessman Paul Townsend 'got away with abuse', court hears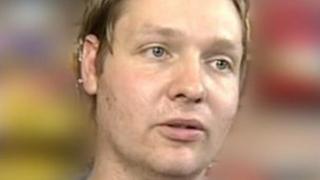 A businessman used his respected position to "get away with" sexual offences against teenage girls, a court has heard.
Former Abingdon Chamber of Commerce president Paul Townsend denies sexually abusing four girls - aged 13 to 16 - over a two-year period.
Oxford Crown Court heard he bought lacy underwear for one of the girls before sexually assaulting her three times.
The 28-year-old, from Abingdon, denies 20 charges.
In her closing prosecution speech, Fern Russell told the jury Mr Townsend used "the cover of respectability" and his reputation as "a pillar of the community" to get away with the offences.
She said: "Paul Townsend indulged his interest in young girls, disguising it at first as hugging, but developing it to indecent exposure and indecent touching."
Mr Townsend, of Hadmore Road, is alleged to have committed the offences between May 2010 and August 2012.
He was arrested in connection with the allegations in August and charged in March.
He denies 20 counts - 13 of sexual activity with a child, three of sexual assault and four of causing or inciting a child to engage in sexual activity.
The trial continues.