Oxford's St Giles Church closed after asbestos found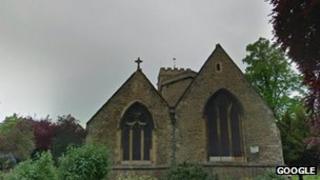 An Oxford church has been forced to close after asbestos was found under the floor during renovation work.
St. Giles's Church in the centre of Oxford was being fitted with a new heating system when the material was found in old pipe lagging.
The work, funded by a £200,000 anonymous donation, has been put on hold while the asbestos is removed.
The Reverend Canon Dr Andrew Bunch said he hoped the work would be completed in time for Christmas.
He said: "It needs to be removed.
"It's not safe for the builders to move and do the work on the piping when the asbestos is still there.
"But we're hoping it will be done within a six-week period."