Cherwell District Council will not appeal over 400 homes plan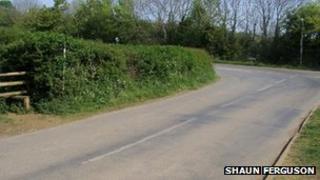 An Oxfordshire authority will not seek a judicial review over a government decision to back the building of almost 400 homes at "unsuitable" locations.
Cherwell District Council had turned down planning applications for the developments four times since 2011.
But developers appealed to communities secretary Eric Pickles and had the decision overturned.
Michael Gibbard said his council "fundamentally disagreed" but would not appeal against the decision.
Mr Gibbard, lead member for planning, added: "We will have to accept these housing developments in some unsuitable locations but that is the judgement, that is the law, and that is what will happen.
"These numbers of houses form an imbalance to general plans for the district and therefore we will have to work hard to make the scale of this housing fit into the existing community.
"They are in the wrong place."
The council said it wanted to limit new housing within villages and focus on growth at the edge of Banbury and Bicester.
'Head in sand'
Geoff Mallard, the chairman of Bloxham Parish Council, called it an "irresponsible decision".
"The village cannot support this [amount] of additional housing," he said.
The Department for Communities and Local Government has approved 375 homes on sites in Banbury, Hook Norton and Bloxham.
It said: "This planning appeal decision was based on the fact that Cherwell District Council failed to produce an up to date local plan to determine where development should and should not go.
"With the abolition of regional strategies, councils cannot put their head in the sand.
"Councils need to plan for more homes given the acute need for more housing and the fact that getting on the housing ladder is otherwise out of reach for millions of people."
The applications have been made by Taylor Wimpey, Mr M Horgan and Barwood Strategic Land II LLP, Gladman Developments Ltd and Mintondale Developments Ltd.