Fancy dress 'policeman' jailed for 'pirate' assault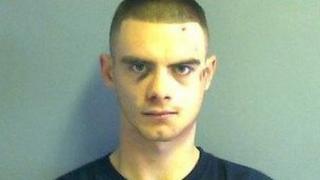 A man who dressed as a police officer and attacked a man in a pirate outfit at a fancy dress party has been jailed.
Christopher Eadie left the man, 34, with facial injuries after the attack at Jolly Postboys pub in Florence Road, Cowley, Oxford, on 11 October.
Eadie was ejected from the pub but later returned and made a threat using a kitchen knife, police said.
The 23-year-old from Ferry Hinksey Road, Oxford, was sentenced to 21 months in prison on Monday.
Eadie pleaded guilty to one count of affray, one count of assault, and one count of threatening a person with a blade.
Officers said the man Eadie attacked was an acquaintance of his.