Bicester park and ride service to open by 2014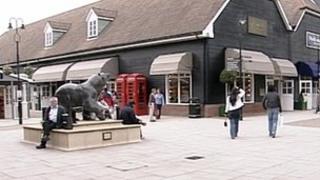 A new park and ride facility serving Bicester will open by December 2014, Oxfordshire County Council has revealed.
Councillor Michael Waine said the 500-space facility would allow drivers to avoid traffic around Bicester Village shopping outlet and on the A34.
Planning permission for the park and ride will be sought next month.
A council spokesman said the cost would depend on design and would be met by funding from the shopping centre.
He said the facility would not initially charge for parking and travel to and from Bicester Village would also be free.
He added that it was expected that there would be two bus services, a daily Oxford to Bicester service and a weekend shuttle bus to the shopping centre.
Bicester shopkeeper Rob Douglas said it would be "a good thing as long as it feeds the town as well as Bicester Village".