London 2012 rowing director honoured by Oxford Brookes University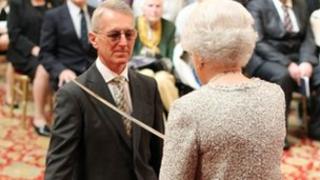 The man who helped lead the British rowing team to Olympic victory is to be awarded an honorary doctorate from Oxford Brookes University.
Sir David Tanner led the GB Rowing Team in London 2012 and at Sydney in 2000, Athens in 2004 and Beijing in 2008.
He has run British rowing since 1996 and has also supported Oxford Brookes' rowers for more than 10 years.
He will join students at a graduation ceremony on Friday to receive the award.
The university has also awarded an honorary doctorate to Elaine Strachen-Hall, former chief nurse at the Oxford University Hospital NHS Trust.