Medieval graves found below Bicester offices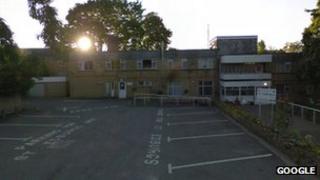 Medieval graves have been discovered beneath a former care home and disused offices set for housing development in Oxfordshire.
St Edburg's House, in Bicester, was once the site of an Augustinian priory, established by Gilbert de Bassett in the 12th Century.
Debbie Pickford, of Cherwell District Council, said developers would "protect the archaeology".
A series of walls, a possible oven and a cesspit were also found.
Oxfordshire County Council is in the process of selling the land to Cherwell District Council.
The site is also home to a Grade II-listed dovecote and stone boundary wall that will be preserved if development goes ahead.