Outdoor ping pong tables in Oxford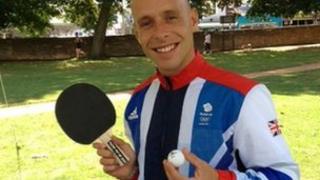 Outdoor locations around Oxford are hosting table tennis tables as part of a month-long ping pong festival.
Thirteen tables can be used for free at places including the Ashmolean Museum, Oxford Castle, the train station and various parks.
The Ping in the City festival aims to improve participation in sport and volunteering.
Ash Merry of organisers Oxford Community Foundation said ping pong was "such a fun thing to get involved in".