Reading University approves £25m science park funding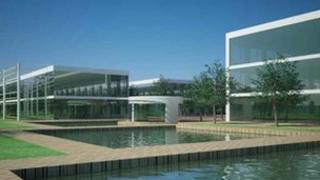 The University of Reading has agreed to spend £25m building the first three labs at its new science park.
The investment is half of the projected £50m cost of the planned park in Shinfield.
The park, which will also include offices, is expected to take up to 25 years to fully complete.
Wokingham Borough Council granted the university planning permission for the project in 2010.
Sir David Bell, vice-chancellor of the university, said: "There is a substantial market in the region for such a facility, with no dedicated science park currently operating in the Thames Valley or London."