Chipping Norton A44 road closure plans criticised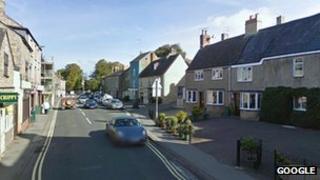 Plans to close a main road through an Oxfordshire town for repairs have been criticised by traders.
The £400,000 reconstruction scheme on the A44 Horsefair in Chipping Norton will mean closing the road for three weeks in August.
Antique shop owner Caroline Earley said the closure would "kill" businesses dependant on summer tourism.
Oxfordshire County Council insists there is no alternative to closing the road entirely for the work.
David Nimmo Smith, cabinet member for environment, said: "The road surface is worn out and needs to be repaired. If its not done now, we'll get pot holes and problems getting worse.
"There will inevitably be disruption, diversions have been put in so there will be a slight amount of inconvenience."
Ms Earley said: "Three weeks is a long time - parking will be difficult, visitors will just go elsewhere. It's crazy and unacceptable."
All parking will be suspended on Horsefair during the road works.
Manager of Chipping Norton Theatre, Louis Burridge, said the restrictions would "shut businesses down".
"The work needs doing, but they need to think about how they are doing it," he said.
Mr Nimmo Smith insisted the work would mean the road would not need to be repaired for "many years to come".