New Rose Hill community centre plans on show in Oxford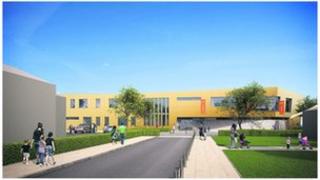 Plans for a new community centre in Oxford will go on show next week.
The centre in Rose Hill is designed to house a social club, advice centre, sports pavilion and a youth club under one roof.
It will be owned by Oxford City Council and will be built on the site of the children's playground in Ashurst Way, overlooking the recreation ground.
Exhibitions will be held at the Rose Hill and Donnington Advice Centre and at Rose Hill Community Centre.
A planning application is due to be submitted at the end of the month, the council said.
The existing recreation ground pavilion could also be replaced with a new building and the playground will be re-sited.
Work is due to be completed by early 2015.