Bicester Magistrates' Court 'will not close'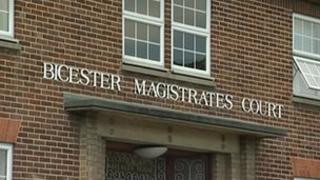 A magistrates' court in Oxfordshire is no longer to close, it has been announced.
Bicester Magistrates' Court had been due to shut in April as part of plans to close 93 magistrates' and 49 county courts in England and Wales.
An HM Courts & Tribunals Service [HMCTS] spokesman said "changes in workload in Oxfordshire and Thames Valley" had led to a rethink.
The county's Didcot, Wantage and Witney courts all closed under the plans.
The spokesman added: "HM Courts & Tribunals Service has considered the available options and concluded that the best solution, especially for family cases in Oxfordshire, is to retain Bicester Magistrates' Court.
"HMCTS continues to keep the use of its estate under review to ensure it meets operational requirements and it is important that we respond to both increases and decreases in workload."