Stanbridge Earls head teacher Peter Trythall resigns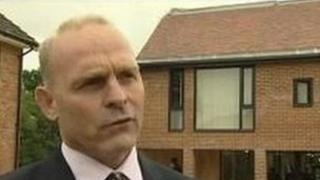 The head teacher of a Hampshire school criticised for its handling of a pupil's allegation that she was raped twice by students has resigned.
Peter Trythall has stepped down from Stanbridge Earls School for children with special needs, near Romsey.
The 191-pupil school was threatened with closure after an emergency inspection by education watchdog Ofsted uncovered serious failings.
An educational tribunal raised "grave concerns" about safeguarding.
The school was accused in January of failing to protect a pupil who claimed to have been raped twice by fellow students.
It was also found to have discriminated against the pupil, who cannot be identified for legal reasons, by excluding her following the allegation.
More investigations
In a joint statement following Mr Trythall's resignation, the school's governors said: "[The governors] acknowledge the difficulties he has faced during these last few months, and respect his decision which he has taken in the best interests of the school.
"They are indebted to him for the many things that he has achieved during his tenure of office."
The school is to be managed by two deputy head teachers, supported by a specialist special educational needs consultant under the guidance of the chairman of governors until an interim head teacher is appointed.
Ofsted inspectors are to return in May.
Meanwhile regulator the Charity Commission is now conducting an inquiry into the school.
And Hampshire Constabulary is probing its officers' handling of the pupil's allegations and investigating whether offences were committed against other children attending the school.