Oxfam donates archive to Oxford University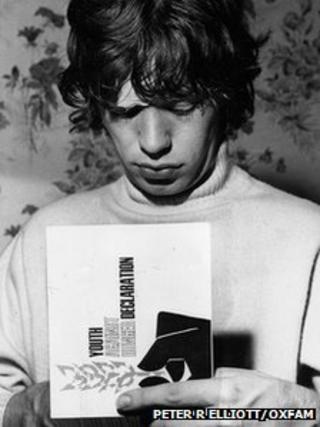 Oxfam's 70-year archive has been donated to Oxford University's Bodleian Libraries by the charity.
The archive includes photographs of celebrities who have been involved with the charity's campaigns, such as Mick Jagger and Gary Lineker.
A four-and-a-half-year project has now been launched to create an online catalogue of the archive. This has been funded by Wellcome Trust.
Oxfam was founded in Oxford in 1942 as the Oxford Committee for Famine Relief.
Librarian Sarah Thomas said the archive, which also includes paper-based records, video and audio recordings, would be "an essential resource for a range of scholars".
Rolling Stone's frontman Jagger appears in one photograph signing Oxfam's Youth Against Hunger declaration in 1960, while Match of the Day presenter and former-England footballer Lineker was photographed during the charity's 50th anniversary campaign.
More than £360,000 has been awarded by Wellcome Trust to fund the online catalogue of the archive which the university said fills about 10,000 boxes.