Bicester Village to expand by a quarter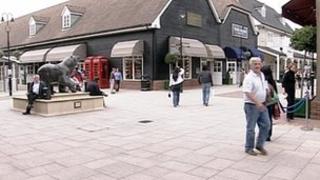 A designer clothes shopping centre outlet is to expand by a quarter.
Cherwell District Council unanimously agreed on the Bicester Village expansion in Oxfordshire at a planning meeting on Thursday.
The Tesco supermarket and petrol station in Pingle Drive will be demolished and replaced by 5,181 sq-m of shops and parking.
Land adjoining the A41, Oxford Road, will be home to a bigger, relocated Tesco.