Ian Simpson Horspath oil drum blast death was accidental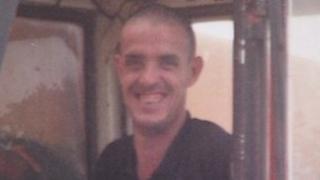 A 48-year-old man who was killed when an empty oil drum exploded died accidentally, a coroner has ruled.
Farm labourer Ian Simpson was fatally injured in Horspath, Oxfordshire as an angle grinder he was using to cut into the drum ignited fumes.
An inquest at Oxford Coroner's Court heard he had planned to burn rubbish in the 40-gallon drum.
The coroner said it served as a warning of the dangers posed by liquids and vapours in old oil barrels.
Mr Simpson suffered a head injury after the blast and was taken to the John Radcliffe Hospital in Oxford but died later.