Oxford Stadium in Blackbird Leys to close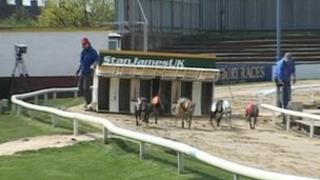 An Oxford greyhound stadium is to close after 73 years in operation.
Staff at The Oxford Stadium, on Sandy Lane in Blackbird Leys, were informed on Friday afternoon that the last race would be staged on 29 December.
The venue recently stopped its Friday afternoon race meetings and hosted speedway until 2007.
Gordon Roper, chairman of Blackbird Leys Parish Council, called the timing of the decision "absolutely diabolical".
He added: "I'm absolutely shocked that they've come out as quick as this that they're going to close it by the end of the year.
"I feel for the people that are employed by the stadium [and] what kind of Christmas they're going to have when they know they're going to lose their jobs."
Mr Roper said he welcomed the possibility of new housing in the parish but not at the cost of recreation facilities.