Oxford community group plans mini hydroelectric plant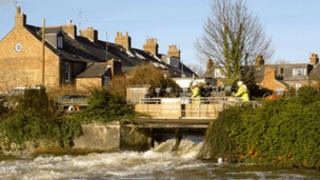 An Oxford community group has submitted plans to the city council for a small hydroelectric power plant.
West Oxford Community Renewables hopes to get planning permission at Osney Lock by the end of November.
The project must be completed by next summer to coincide with renovations being done on the site by the Environment Agency
The water turbine at the lock is expected to produce enough electricity for approximately 50 houses.