Wind In The Willows iPad app brings story to new fans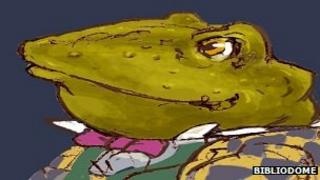 Fans of classic children's novel Wind In The Willows will get their first chance to try out a new iPad app.
The tale has been transformed for the tablet device and will be on show at the Kenneth Grahame Society's AGM in Blewbury, near Didcot on Saturday.
Animators, novelists and screen writers have joined forces to design and programme the app with games and illustrations.
Kenneth Grahame completed the story in 1908 while living in Blewbury.
'New generation'
The iPad app features the chance to drive Toad's motor car and take a tour through Toad Hall.
Novelist Sam North, from Dartmoor, is part of the team who have designed and coded the app.
He said: "We've had to be really careful to make sure we struck the balance right and didn't destroy the story entirely.
"With children's stories, you're always looking for a new way to present the narrative experience.
"So, we've designed a mixture of storytelling with powerful illustration and animation.
"I think the society members will love it and see how it will help introduce the book to a whole new generation of readers."