Bomber Command RAF Bicester bid supported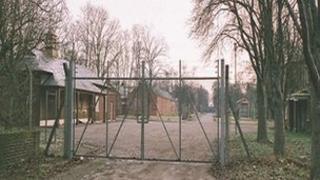 A bid to protect a former RAF airfield in Oxfordshire has received council support.
Campaign group Bomber Heritage Command (BCH) hopes to establish a museum and education centre at RAF Bicester.
The Ministry of Defence (MoD) site was home to RAF Bomber Command in World War II and became redundant in 2004.
Its sale was announced in June and Cherwell District Council has confirmed it is helping BCH prepare a formal bid for later this year.
Council leader Barry Wood believes there is an "aspiration to ensure RAF Bicester's legacy for future generations".
He said: "We are doing this to help protect the valuable heritage at the site and also to provide an opportunity for local people and visitors to share that heritage once the site is restored."
'A civilian story'
The 350 acre (141 hectare) former airfield contains 19 Grade II listed buildings, while 16 Scheduled Ancient Monuments have also been classified.
Dean Overton, chairman of BCH, said: "Ours is not just a military history approach, but covers all aspects of the story if British RAF Bomber Command, including technical developments and social history.
"It is really a civilian story about how nations were mobilised and worked together to defend tolerance and freedom, and the true costs and consequences of such war."
The MoD says the site is "surplus to defence requirements".
Its sale is expected to be completed by March 2013.