Recycling centre views sought from Chipping Norton residents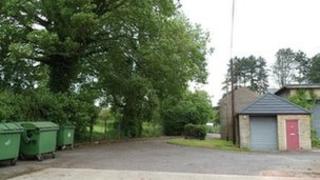 Oxfordshire residents' views are being sought over plans to develop a new household recycling centre near Chipping Norton.
The former council depot, at Greystones, has been identified as a recycling centre, subject to planning.
It could generate about £22,000 a year, which would pay back an initial spend of about £190,000, over an eight-year period, the council said.
Only one of the five units at the Greystones site is currently occupied.
Residents can find out more about the proposals at consultation events in Chipping Norton town hall on 5 July, Chipping Norton leisure centre on 7 July and The Corner House, Charlbury, on 12 July.
David Harvey, of West Oxfordshire council, said: "Local residents are keen recyclers and since the closure of Dean Pit, we have been exploring how we could provide a new facility for residents living in the north of the district."