Petition for George Harrison statue in Henley-on-Thames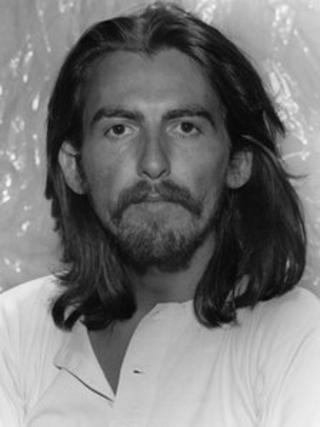 A petition calling for a George Harrison statue to be erected in the town where he lived until his death in 2001 has been launched.
James Lambert, 42, from Henley-on-Thames, Oxfordshire, started the petition to recognise the former Beatle's links to the town.
He said: "He really is an icon in Henley.
"It seems strange that nothing has been created to acknowledge his presence and the work that he did for the town."
Mr Lambert said he envisaged a statue similar to the one of Roosevelt and Churchill sat on a bench on Bonn Street in London.
Harrison, who wrote the hits Something and My Sweet Lord, moved to the town in the 1970s when he bought a large stately home called Friar Park and saved it from demolition.
"George really got involved in a lot of community matters," Mr Lambert said.
"He helped to try and save the local cinema, he worked with a lot of local businesses and communities to try and raise their profiles... he rescued the local garden centre by buying all the plants."
Town councillor Martin Akehurst said he would support the idea.
"I think there is a price to be paid for fame and yet still he was able to do a lot for the town," he said.