Oxford child exploitation inquiry sees 16th arrest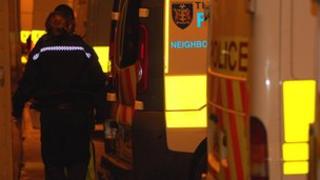 Police investigating child exploitation in Oxford have made the 16th arrest in the inquiry.
A 31-year-old man was held in Oxford on Monday on suspicion of engaging in sexual activity with a child under 16.
Thames Valley Police have arrested 16 people as part of operation Bullfinch, an investigation into alleged child sex trafficking involving 38 girls.
Six men have been charged with child sex offences and are due to appear at Amersham Crown Court on 22 June.
The arrested man has been bailed until May.
Eight other men arrested in connection with the inquiry remain on bail.
The men facing charges are Anjum Dogar, 30, and his brother Akhtar, 31, both of Tawney Street, and Kamar Jamil, 26, of Aldrich Road.
Also charged are Zeeshan Ahmed, 26, of Palmer Road, Mohammed Karrar, 37, of Cowley Road and Bassam Karrar, 32, of no fixed address.
All have been remanded in custody apart from Mr Jamil, who was released on conditional bail on 3 April.
Thames Valley Police arrested 13 men during raids in the city on 22 March.
A 39-year-old man, who was not in the country at the time of the raids, was arrested and bailed last week.
Police also arrested a 40-year-old woman but she was released without charge.