Money returned to Oxfordshire councils by Icelandic banks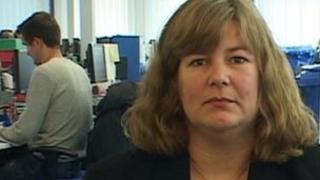 Millions of pounds that was tied up in Icelandic banks has begun to be return to councils in Oxfordshire.
About £29m is owed to locals councils and police authorities, which equates to about £50 per rate-payer.
The first instalments from Glitnir bank were made this week, while Landsbanki starting making payments last month.
The chairman of the Local Government Association, Sir Merrick Cockell, said: "Despite our success we are very conscious that the job isn't finished."
"We will continue to work with the various winding-up boards on behalf of our members to expedite remaining payments," he added.
Wholesale creditors, such as the local authorities, won a court ruling last April which designated them "priority creditors", meaning they have to be paid back in full.
Oxfordshire County Council, which had invested £5m in Icelandic banks, received a first distribution of nearly £1.5m from Landsbanki earlier this year.
West Oxfordshire District Council was owed £9m. It has recently received just over £1m from Kaupthing Singer & Friedlander out of £1.5m it had held with the bank.
In mid-February it received a first instalment of £800,000 from Landsbanki out of £2.5m it held there and anticipates it will ultimately recover 98% of that money.
It has not yet received anything from Glitnir, where it had £5m invested, but said it expected to retrieve the whole sum.
'Investing in UK'
Cherwell District Council had £6.5m invested with Glitnir Bank and anticipates there will be a complete repayment of that money from before the end of the month.
Oxford City Council would not confirm whether any of its money had been returned but said it had £3m at Heritable and £1.5m at Glitnir.
Vale of White Horse said it had received nearly £300,000 of the £1m it is owed this month, and South Oxfordshire District Council has now got back more than £1.6m of the £2.5m it invested.
On 17 February Thames Valley Police Authority received its first distribution payment of just over £1.5m from Landsbanki Bank's winding-up board.
The payment equates to about a third of the total value of its claim and expected recovery.
No dates have been set by the winding-up board for further distributions but it anticipates the recovery process will run until about 2018.
Alison Scott from the Chartered Institute of Public Finance, the body that advises councils, said lessons had been learnt.
"Most local authorities are now actually exclusively investing in UK institutions so the expectation there is the UK government would step in and keep those UK institutions afloat [in the event of them failing]," she said.