Oxfordshire coeliacs could lose NHS food prescriptions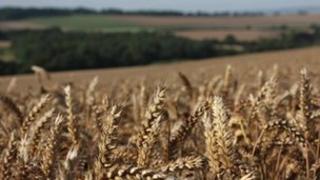 The NHS in Oxfordshire is considering a ban on gluten-free food on prescription.
The authority said it spent £350,000 a year on goods for coeliac disease sufferers, who are gluten-intolerant.
Ane-petitionagainst the plans has more than 1,500 signatures and Coeliac UK has condemned the proposals.
An NHS Oxfordshire spokesman said it was "analysing the results" following a recent public consultation that attracted 800 responses.
According to Coeliac UK, gluten-free food sold in supermarkets can cost up to four times more than its gluten-containing counterparts, resulting in a food bill "hundreds of pounds more" every year.
A spokesperson said the charity had real concerns and that sufferers who did not maintain a gluten-free diet were "at risk of complications such as infertility, osteoporosis and bowel cancer".
Brian Adams, who set up the e-petition and whose son has coeliac disease, said he had a great fear that the variation of his son's diet would decrease without a prescription because of "financial restrictions".
NHS Oxfordshire said it was reviewing its policy as "in recent years there have been considerable improvements in the types of foods available in shops and supermarkets", including gluten-free pasta, pizza bases and cakes.
It added the cost of gluten-free foods was no longer as high and that the NHS did not provide food prescriptions for other groups of people whose diseases were associated with a food stuff.
Gluten is a protein found in wheat, rye and barley. Some people with coeliac disease are also sensitive to oats.
A date for a decision has not been set.