Enid Blyton novel The Castle of Adventure found in Thame's Oxfam bookshop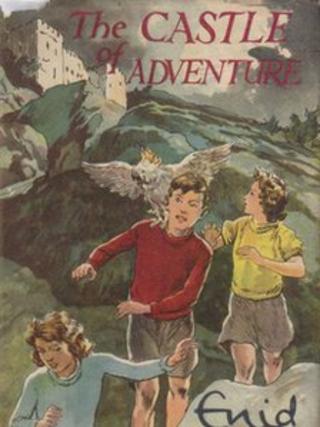 A rare first edition of Enid Blyton's The Castle of Adventure has been discovered by volunteers in an Oxfam bookshop in Oxfordshire.
The 1946 novel is the second book in her Adventure series and still has its original dust wrapper illustrated by Stuart Tresilian.
The £395 hardback was found in a box of donated children's books in Thame.
The shop manager, Dick Jennens, said: "It's in lovely condition with a glorious illustration."
The Castle of Adventure will now form the centre-piece of the shop's Christmas window display and will also be available on the charities website.