Fire crews rescue toddler with finger stuck in plughole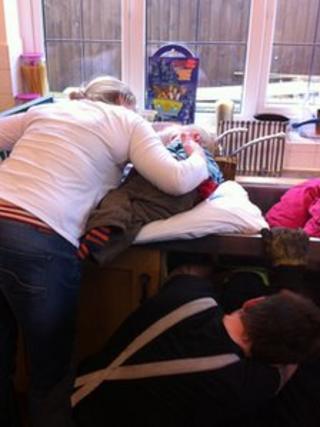 A two-year-old boy who got his finger stuck in a plughole in the kitchen sink at his home near Oxford had to be cut free by firefighters.
Fire crews used special saws to remove the metal plughole from the sink at an address in Kennington on Wednesday.
The boy then had to be taken to Oxford's John Radcliffe Hospital so the remainder of the sink could be removed under general anaesthetic.
The surgery team used a metal cutter to snip the plughole off his finger.
Station manager David Bray, based at Rewley Road fire station in Oxford, said: "The little boy was understandably agitated by the time we had got the plughole cut out of the sink.
"His finger was well and truly stuck".
Mr Bray said the boy suffered a slight cut and swelling to his finger but had been discharged from hospital.