Oxfordshire County Council leader to stand down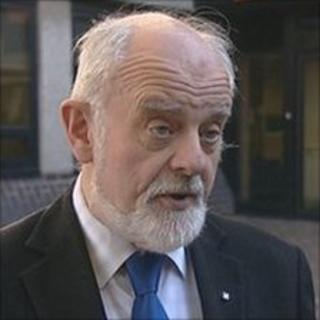 The leader of Oxfordshire County Council, Keith Mitchell, is to stand down in May, the BBC has learned.
Mr Mitchell, 65, wrote to fellow members of the Conservative Party group, which he has led since 1999, informing them of his decision.
He told them he would be telling the county council's management team on Monday.
He said whoever was elected as the new leader would take the Conservative-led council into the 2013 local elections.
Mr Mitchell has served as county councillor for the Bloxham Division since 1989.
During recent years, Mr Mitchell's leadership has overseen council spending cuts, with the authority needing to save up to £119m by 2015.
In the letter, he said: "On 5 November 2011, I complete 10 years as leader of the council and 12 years as Conservative group leader.
"While Margaret Thatcher is my political hero in almost all respects, I have always had a sneaking respect for Harold Wilson's sense of timing."
He said he was not retiring but would continue to work "in a political or other public service role but not ruling out some involvement in the private or voluntary sectors".