Oxford police fine 162 cyclists riding without lights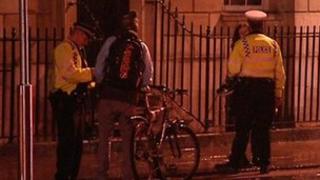 Oxford Police have issued 162 fixed penalties notices in three hours during their annual crackdown on cyclists riding without lights.
Officers were working in the city centre between 18:00 and 21:00 GMT on Wednesday.
Police said the numbers issued were comparable with previous years.
The £30 fines can be avoided by purchasing a set of lights and presenting the receipt at a police station within seven days.
Further checks will be carried out during the coming months.