Oxfordshire bed-blocking statistics 'worst' in England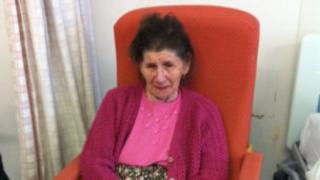 Oxfordshire was the worst place in England for bed-blocking last month, according to figures from the Department of Health.
A snapshot of delayed transfers from hospitals to community care workers showed that 163 patients were stuck on wards after they were fit to leave.
Patients spent 5,609 unnecessary days in hospital in the county in September.
A senior GP looking at the problem said it was a struggle to recruit care workers.
'Taking too long'
In early September health staff and the county council got together to hold talks on how to tackle the problem. They called it "the single biggest health priority in Oxfordshire".
Dr Stephen Richards, chairman of the multi-agency group Acceptable Care for Everyone, said: "It is still taking too long, there is no doubt about that.
"We have a recruitment issues. We cannot get the people to do the hands-on care, whether it's in the home or indeed the community hospitals."
He added that despite having the money the agencies were currently looking to fill about 50 posts.
'Like a sentence'
David Belcher's mother Jean can see her bungalow from the windows of her ward at the John Radcliffe Hospital in Oxford where she has had to stay for more than six weeks even though she is well enough to leave.
She was admitted to the hospital after a fall and although she has made a physical recovery she cannot return home because she needs a full care package because of her dementia.
Mr Belcher said: "The position she's in now is almost like a sentence."
"We all hear that they need the beds in the hospital and my mother really doesn't want to be where she is," he added.