Cannabis factories closed in Cassington raid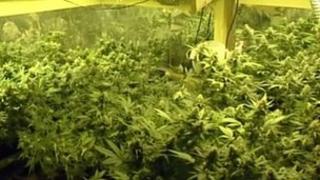 Police have seized nearly 400 cannabis plants in a raid on a house in Oxfordshire.
The drugs were discovered in two outbuildings in Cassington, near Witney following tip-offs to the area's new police bike patrol.
It is believed that cannabis from the converted drug factories was being sold across Oxfordshire.
No-one was at the home at the time of the raid but a 31-year-old man has been arrested and released on bail.
In total 374 cannabis plants were recovered from the property.