Oxford Young Carers Project closed due to funding drop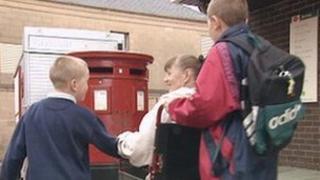 A charity that helped young carers in Oxford has closed after nine years due to a drop in funding from private sources.
The Oxford Young Carers Project raised awareness of the needs and rights of young people looking after others.
Young carers have been told a service will be started by the Oxford Hub - a student-led charity which works on community activities - and help is available through the county council's website.
A council spokesman said: "Our priority is to ensure that young people are supported and that they know where they can go to get the help they need.
"We will be working closely with our partner Spurgeons to offer support, time out groups and activities for young carers to provide them with respite.
"These groups are based in schools and early intervention hubs and will be available to anyone who needs them."
Spurgeons is a charity which works on behalf of vulnerable children across the UK.