Dr Yenugula Srinivas cleared of patient sexual assaults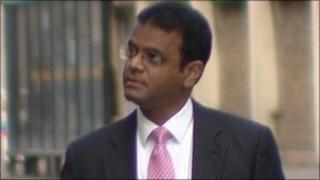 An Oxfordshire locum doctor has been cleared of sexually assaulting eight of his patients.
Yenugula Srinivas, 42, was found not guilty of all 11 charges - four of sexual assault and seven of assault by penetration.
Dr Srinivas, who is from Sandford-on-Thames, had denied carrying out intimate tests that were not medically justified.
He was acquitted by a jury at Oxford Crown Court.
After the hearing, a spokesman for NHS Oxfordshire said Dr Srinivas would continue to be suspended while the primary care trust awaits the outcome of a General Medical Committee investigation.