Nexeon battery firm gets £40m investment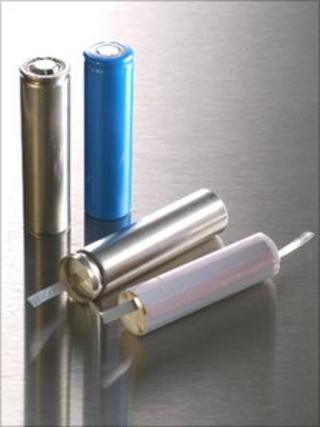 An Oxfordshire company which claims to have invented the "Holy Grail of rechargeable batteries" is spending £40m to scale up its operation.
Nexeon Ltd, near Didcot, has raised the money from investors to increase production from 2.5kg of battery parts a day to 250 tonnes a year.
Chairman Dr Paul Atherton said the company was based in the county because it was a centre of battery science.
He added the investment was "a real affirmation of the technology".
Nexeon Ltd buys silicon powder from suppliers all over the world and then structures it so it can be coated on to films which go into the batteries.
'Magic powders'
The company says its Li-ion batteries produce a "significantly higher performance" compared to present-day technology.
Li-ion batteries are commonly used in mobile phones and laptops, a market Dr Atherton says is worth about $10bn a year.
He said even a small improvement in the technology could mean a lot of money.
In a few years' time he hopes to employ several hundred staff in Oxfordshire and for the company to be floated on the stock market.
"It's all in the chemistry. It's all about the magic powders that go on those films that makes these batteries work or not," he said.