Kate Clanchy becomes Oxford's first city poet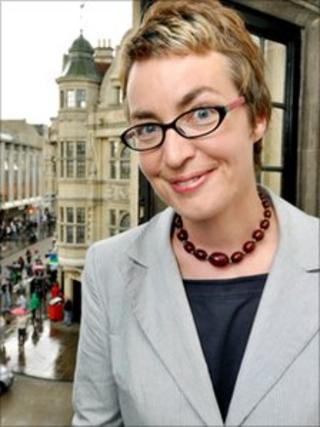 The writer, teacher and journalist Kate Clanchy has been appointed Oxford's first city poet.
Ms Clanchy will receive £2,000 a year for the post which she will hold for two years.
She said she was honoured to be given the role, but insisted she would not be a laureate working on "paeans of praise to the dreaming spires".
"Instead, I aim to encourage other people to write about life in our multicultural city," said Ms Clanchy.
The Oxford resident was born in Glasgow in 1965 and educated in Edinburgh and Oxford.
She has previously worked as the poet in residence for the Red Cross and in 2009 she won the BBC National Short Story Award.
The judges praised her entry for its "rich lyricism" and "deeply affecting style".
In her role as Oxford city poet she will help promote and develop Oxford's bid to become Unesco's World Book Capital in 2014.
Oxford City Council leader Bob Price said: "I am delighted that Kate has accepted this post and I look forward to seeing the benefits of her work within the community."