Man jailed over rare Harry Potter book theft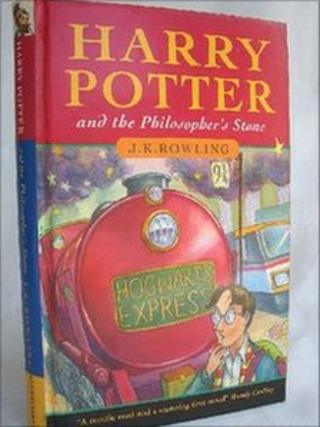 A man has been jailed after he admitted stealing a limited first edition Harry Potter book from an art gallery.
Kevin McGirr, 40, had been charged with the theft of the rare copy of Harry Potter and The Philosopher's Stone.
The book, worth about £6,000, went missing from the Creative Art Gallery in Woodstock, Oxfordshire, in October.
McGirr, of Oxford Road, Kidlington, was jailed for six weeks after changing his plea to guilty at Banbury Magistrates' Court earlier.
He was also ordered to pay compensation of £250, and £400 in legal costs.
The JK Rowling book was found wrapped in a plastic bag outside a Boots store in Abingdon on 15 November.
Harry Potter and the Philosopher's Stone, the first novel in the series, was first published in 1997.
It was later made into a feature film starring Daniel Radcliffe as the young wizard.