Banbury School head teacher wants to cut second language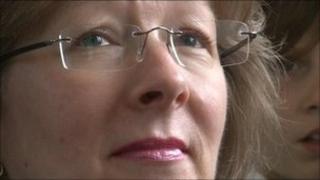 An Oxfordshire head teacher has said she should not be forced to teach foreign languages to her pupils.
Dr Fiona Hammans from Banbury School said a 12-year-old with a reading age of six did not benefit from learning French or German.
She said: "They are so left behind and my real concern is that we don't leave them even further behind."
The school has now applied to become an academy so it is free from having to stick to the national curriculum.
Currently Banbury School is obliged to teach a second language to all its pupils until the age of 14.
'Very difficult'
In January Education Secretary Michael Gove signalled the possible return of compulsory foreign languages at GCSE when he launched a review of England's national curriculum.
But a spokesman from the Department for Education said: "It would be inappropriate to speculate in advance of that [review] on the details of what any new requirements in respect of language study might be."
Dr Hammans said that taking on an additional language at an early stage can lead to both developing together but there was no point if the pupil was already struggling with English.
She said: "If they don't have a background or an understanding of one language the research says it's very difficult for anybody to learn another language."
The school hopes to have its new academy status in place by September 2011 to enable it to provide dedicated literacy lessons to pupils who require it.