Oxfordshire MPs oppose possible BBC Oxford TV news cuts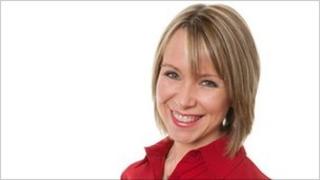 MPs and councillors have opposed potential cuts to BBC Oxford's TV news service as the corporation considers ways to make efficiency savings.
Oxfordshire County Council will debate how best to support the service at its next cabinet meeting on 14 June.
Council leader Keith Mitchell said: "It's one of the most important things that the BBC does."
A BBC spokesperson stressed local services would continue to be at the heart of the corporation's output.
"We are not going to get drawn into a running commentary," he said. "No decisions have been taken and therefore these claims remain speculation.
"Any decisions coming out of the process would be subject to approval by the BBC Trust."
Democratic 'importance'
Oxford West and Abingdon MP Nicola Blackwood urged the BBC to consider possible alternatives.
And Andrew Smith, MP for Oxford East, said: "News and reporting simply won't be local or credible if its Oxford focus and location is axed."
Councillor Mike Rowley, of Oxford City Council, said he would oppose any plans to cut the service.
"Local news is important to local democracy," he said.
The TV licence fee that funds the BBC is currently frozen for six years at £145.50.
It is aiming for efficiency savings of 20% over this period.