Consultation ends on Oxford home licence plan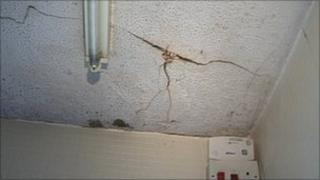 Friday is the last day people can comment on changes to rules regulating rented accommodation in Oxford.
Oxford City Council wants landlords with a House in Multiple Occupation (HMO) to apply for planning permission.
A HMO is any house occupied by three or more unrelated individuals.
The rules came into force on 24 February but will not be implemented until 2012 as the council is giving a year's notice of the change.
Labour councillor Joe McManners said: "We've introduced this because for a long time now we've had residence and tenants coming to us saying we need to do something to try and improve the standards across the board."
Around one in five people in Oxford live in an HMO and inspections over recent years have found almost three quarters of these properties have been unsafe.
All landlords whose property is now classed as an HMO will have to apply for a licence from the council.
If their property is correctly categorised as an HMO when the new planning rules are implemented in 2012 they will be given planning permission.
But Nigel Cowell, who has been a landlord for 15 years, said he thought the rules were inappropriate.
He said he was angry about terms of the licence relating to the quantity of toilets and room sizes.
"They are not addressing the real concerns of the other residents in Oxford and quite frankly some of the regulations that are coming in are just plain daft," he said.
But Elizabeth Mills who lives near Oxford Brookes University, where there is a high density of HMOs, said the houses created a lack of community.
She added: "I think it is important that HMO are controlled through some form of licensing."