Kevin McCloud's company to build new Oxford homes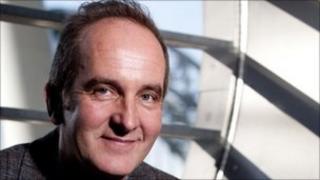 A development company set up by the TV presenter Kevin McCloud has been appointed to build 109 new homes and community services in Oxford.
Three sites owned by Oxford City Council in Westlands Drive, Dora Carr Close in Northway and Barns Road in Cowley will be developed.
The Grand Designs presenter said his firm was "excited" to be working on the different projects.
Building will start on the £18m project in 2012 and be completed by early 2015.
Mr McCloud's development company Hab will work with GreenSquare, a registered charity that invests in social housing.
Affordable housing
The council's land will be transferred to the charity on the basis that the development provides the maximum affordable housing, community centre requirements and relocation of the furniture recycling store operated by the charity Emmaus.
This will move from its current base at Westlands Drive to new premises on Barns Road.
The demolished Cowley Road community centre will be rebuilt and the Northway community centre will be replaced as part of the project.